Soft, cinnamon-scented bread with a ribbon of moist, lightly sweet pumpkin filling running through it. Add some hazelnut fragments and white chocolate and you've got fall baking heaven. Pumpkin hazelnut babka is the perfect treat to enjoy alongside a cup of tea.
You can use store-bought pumpkin butter or make the filling from scratch. I prefer to make my own so I can control the sweetness, since it will be paired with other sweet things, but you could also omit the white chocolate if your pumpkin butter is particularly sweet.
Note that the dough for the pumpkin hazelnut babka must be chilled overnight.
Ingredients
Makes 2 loaves
4 cups flour
1/3 cup light brown sugar — change to 1/2?
1 tsp cinnamon
1 tsp salt
1 packet (2 1/4 tsp) dry instant yeast
1 cup milk
1 egg
8 tbsp (1 stick) butter, room temperature
8 oz white chocolate chips, plus more for drizzling
1 1/2 cups toasted hazelnuts (pecans also work well here)
For the Pumpkin Filling (or sub 1 cup pre-made pumpkin butter!)
2 cups pumpkin puree
1/4 cup + 2 tbsp unfiltered apple juice
2 tbsp brown sugar
1/2 tbsp apple cider vinegar
1/2 tsp cinnamon
1/4 tsp ground ginger
1/8 tsp nutmeg
pinch salt
pinch cloves or allspice (or both)
Prep dough (do the day before):
Heat milk to lukewarm (either in a small saucepan, or by microwaving for about 45 seconds), and whisk in the yeast. Let sit until foamy (about 5 min). For more on working with yeast, click here.
If using a stand mixer with a dough hook: Place dry ingredients in bowl and mix. Whisk egg in a small bowl and then add egg and milk to mixer. Mix at low speed for 2-3 minutes and then increase to medium for another 5. Add 8 tbsp of butter and mix on low for about 3 min until you have a smooth, uniform dough.
If mixing by hand: Whisk together dry ingredients in a large bowl. Whisk egg well in a small bowl and add it along with the milk. Add milk mixture and use a spatula or wooden spoon to combine. Keep mixing until crumbly without too much loose flour. Melt the butter and add it to the dough. Mix with the spatula at first, and then your hands (once the bulk of the butter is mixed in) until you have a smooth, uniform dough.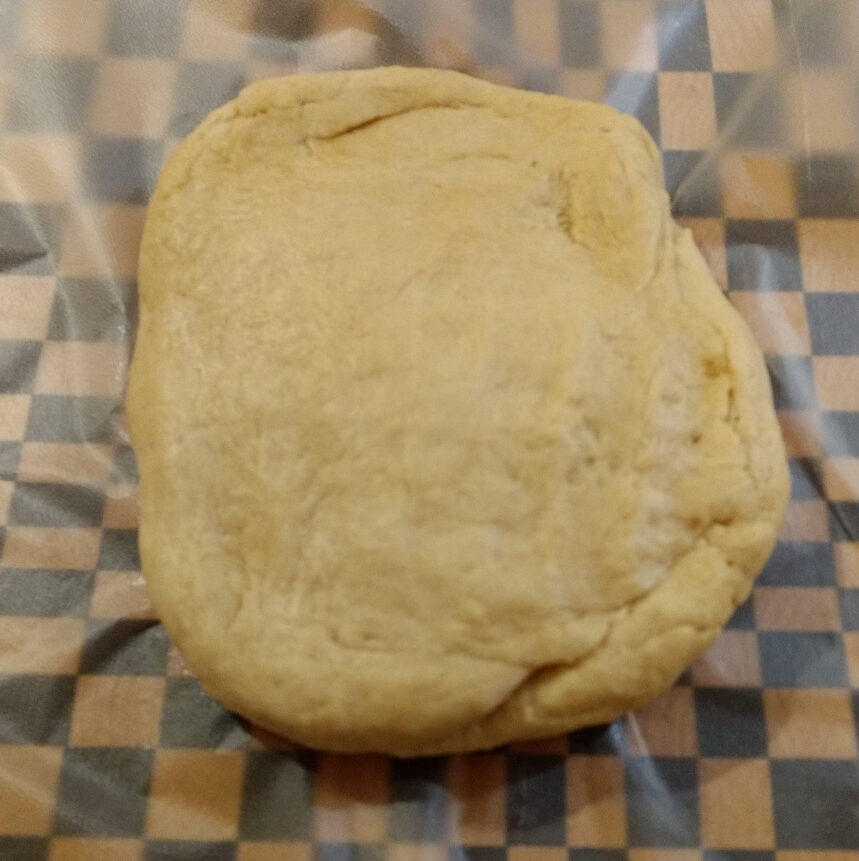 Cover dough and leave to rise at room temp for 1-2 hours until 1.5-2 times its original size. Divide in half, shape into two rectangles, and wrap each in cling wrap. Place the rectangles in the fridge to rest overnight.
Prep the pumpkin filling (optional):
Combine remaining ingredients in a medium saucepan and whisk well. Place the saucepan over medium heat and bring mixture to a simmer, occasionally scraping the bottom of the pan. A simmer for this very thick mixture looks like slow, gloopy popping.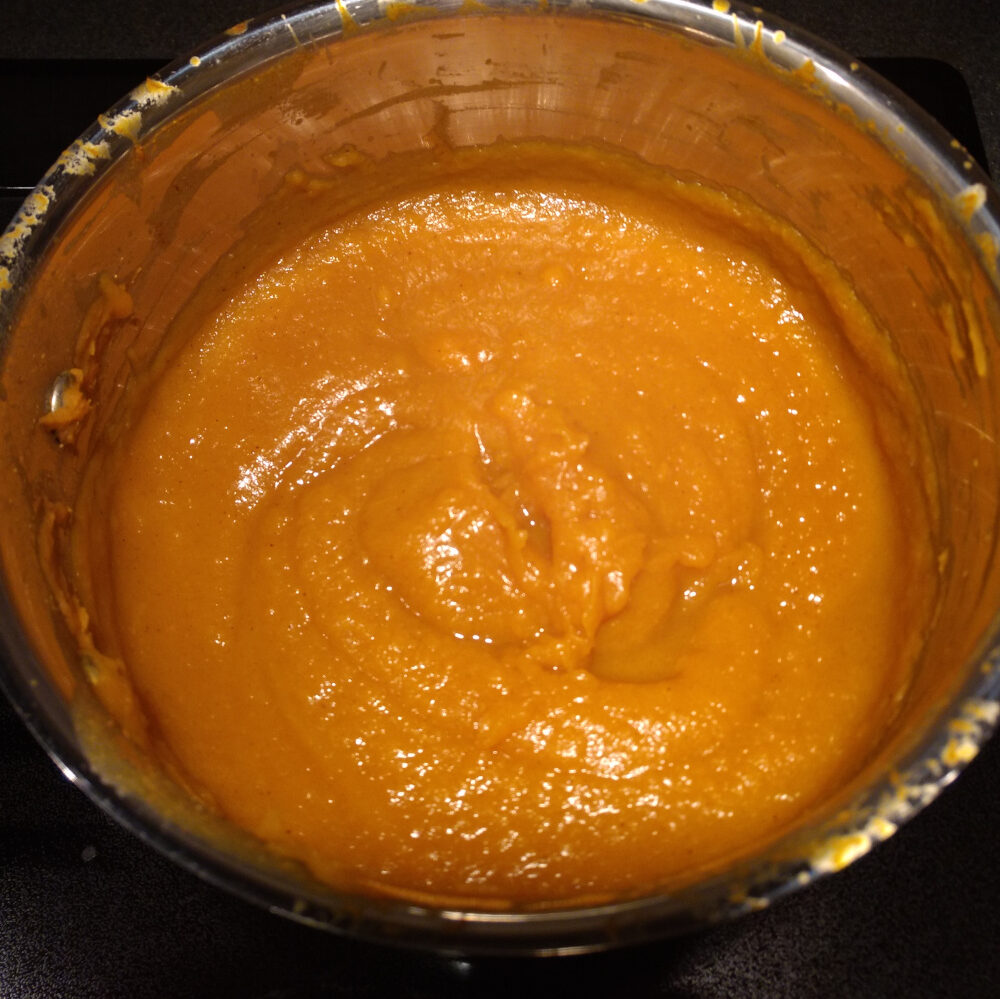 Reduce heat to low or medium-low and continue simmering, uncovered. Whenever you hear a little pop, stir vigorously, scraping the bottom. Otherwise, the following bigger pops will send drops of pumpkin goop spattering all over your stove, and also the bottom my start to burn.
When the mixture is reduced by about a third (30 or so minutes), remove from heat and allow to cool in the pan to room temperature. Store in the fridge until ready to shape the loaves. Extra mixture can be frozen for later use.
Form and bake loaves:
Grease or line with parchment paper two 9 x 4 inch loaf pans. If using the nuts, chop them very finely (or pulse until med-fine, but not blended in a food processor).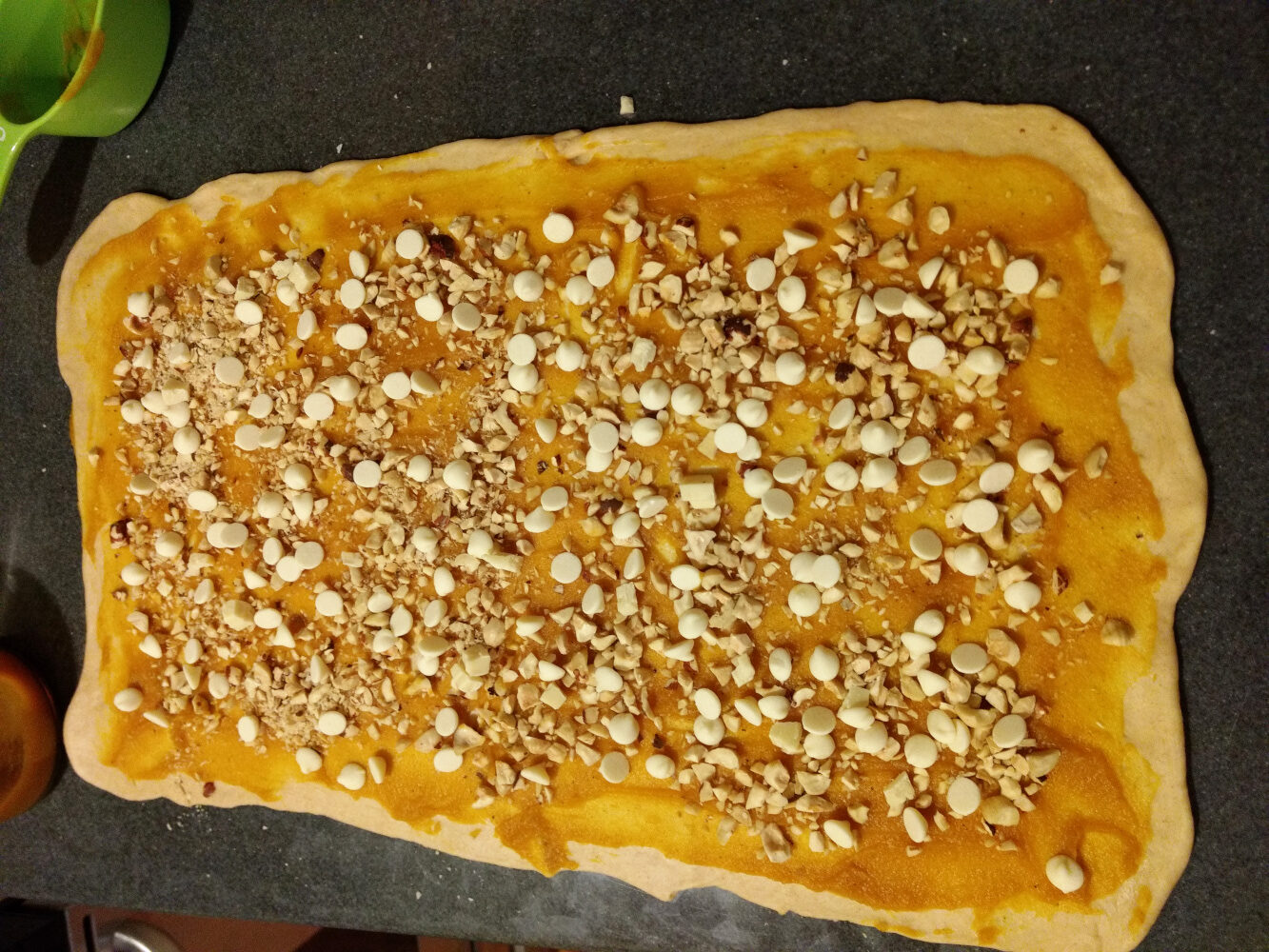 Roll one piece of dough into a 10 x 18 inch (25 x 45 cm) rectangle. Spread with 1/2 cup of pumpkin butter, nearly to the edges. Sprinkle half the nuts and half the chocolate evenly over the pumpkin butter. Roll up into a log, starting from the short edge. Repeat with the other half of the dough.
Use a sharp serrated knife to slice each fat log in half lengthwise. Set the two halves next to each other, and intertwine by lifting the first over the second and then the second over the first, keeping the cut edges up. Carefully lift the twist into the pan. Repeat with the other log. Cover the pans with a towel and leave to rise for about 2 hours, or until doubled in size.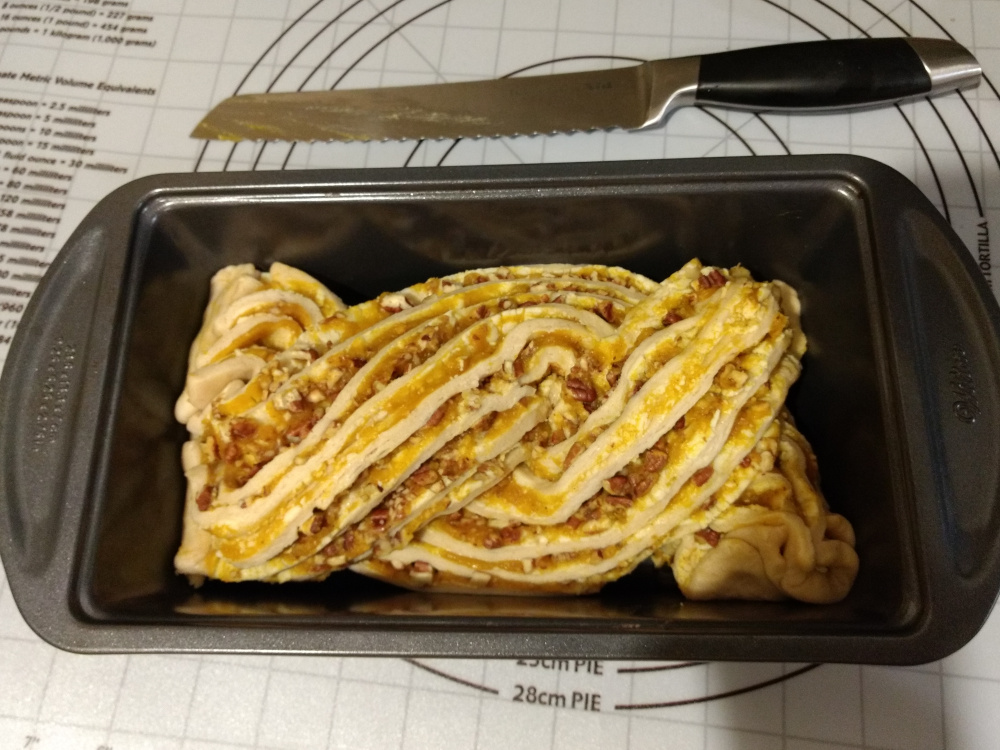 Preheat the oven to 375 F (190 C). Cover babkas with foil and bake on the middle rack for 20 minutes. Carefully remove foil and bake another 20-25 minutes, or until they are browned and make a dry sound when tapped with a fingernail. Let cool 10-15 minutes before removing from the pan and then allow to cool to room temp.
Once cool, melt some extra white chocolate and drizzle liberally over the top of loaf. Slice the pumpkin hazelnut babka and enjoy!