I look forward to eggnog season every year; it's one of my favorite holiday treats. I enjoy the store-bought stuff, but it's not terribly high-quality, and the natural varieties have yet to impress me. When I tried making my own I struggled to get the right balance of textures and flavors–I like it a little on the thick side, creamy, and sweet, but not too sweet. I finally honed in on the right ratios and created this recipe: A smooth, pale yellow nog, flecked with just the right amount of nutmeg and perfumed with vanilla.
Ingredients:
Makes 5-6 cups
2/3 cup heavy cream
4 cups whole milk
7 egg yolks
Generous 3/4 cup sugar (160g)
2 tsp vanilla
1 tsp ground nutmeg
2 pinches of cinnamon
2 pinches of salt
Chill the cream well ahead of time to help bring the temperature of the final mixture down.
Heat milk and sugar in a saucepan over medium/medium low heat, whisking periodically, until sugar is dissolved and milk is hot (it should just starting to steam a little).
Whisk yolks, salt, spices, and extract together in heatproof bowl and very slowly pour half the milk into eggs while whisking them constantly. This is very important as it will temper the eggs and keep them from scrambling. Pour yolk mixture back into pan with the remaining milk and continue cooking over medium low heat for about 20 minutes. The mixture should keep steaming, but never reach simmering or boiling (in other words, it shouldn't bubble). Whisk periodically, scraping the bottom well.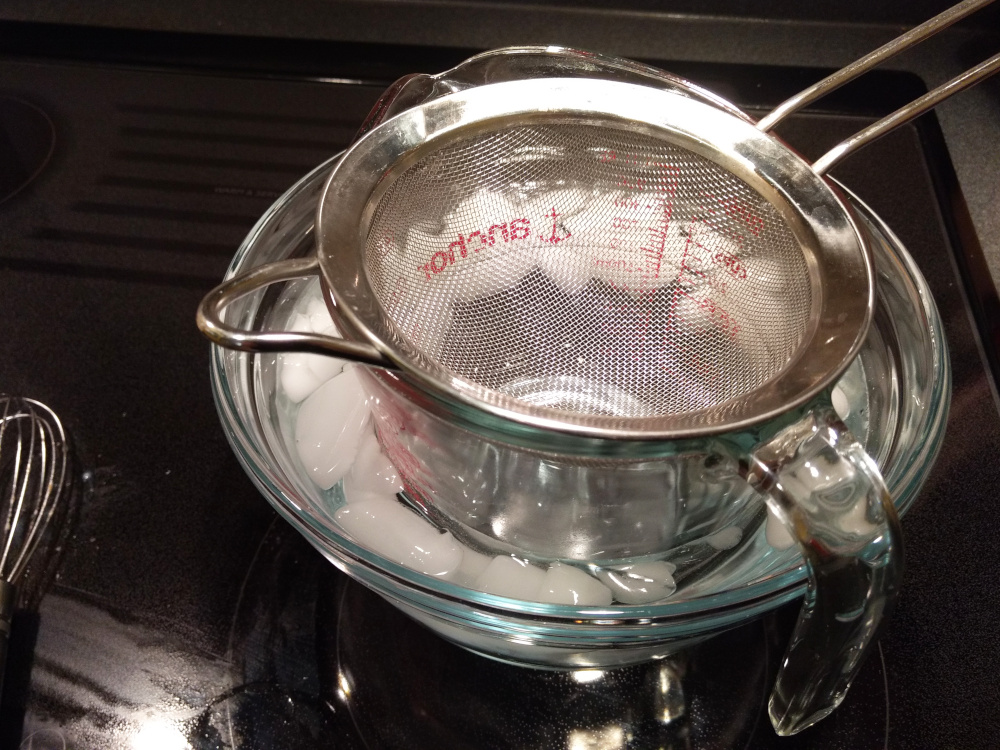 Fill a large bowl halfway with ice and water. Place a heatproof container in the middle of the ice bath and pour the eggnog into the container through a fine-mesh sieve. Stir periodically until the nog is lukewarm or cooler, and then stir in chilled cream. Remove from ice bath, cover and leave in the fridge until thoroughly chilled.
Garnish with whipped cream and/or a dusting of nutmeg. If desired, you can mix in a little extra milk for a thinner, less sweet eggnog, or add a splash of bourbon some brandy, to taste, for a luscious alcoholic nog.