A simple, tasty, and attractive side dish. These garlic-chili oil Brussels sprouts are nutritious, delicious, and very quick to make! Also makes a great accompaniment for mapo beans.
1 lb Brussels sprouts
3-4 cloves garlic
1 tbsp vegetable oil
1 tbsp chiu chow chili oil
1 tbsp soy sauce
2 tsp rice vinegar
Dash white pepper
Wash the sprouts and cut a thin slice off the bottom/stem to remove any gray/brown material. Discard the trimmings. Slice all the sprouts in half, top to bottom. Peel the garlic and cut into slivers (I do this by slicing it lengthwise and then slicing the slices lengthwise again). In a small heatproof dish, combine chili oil, soy sauce, vinegar, and white pepper.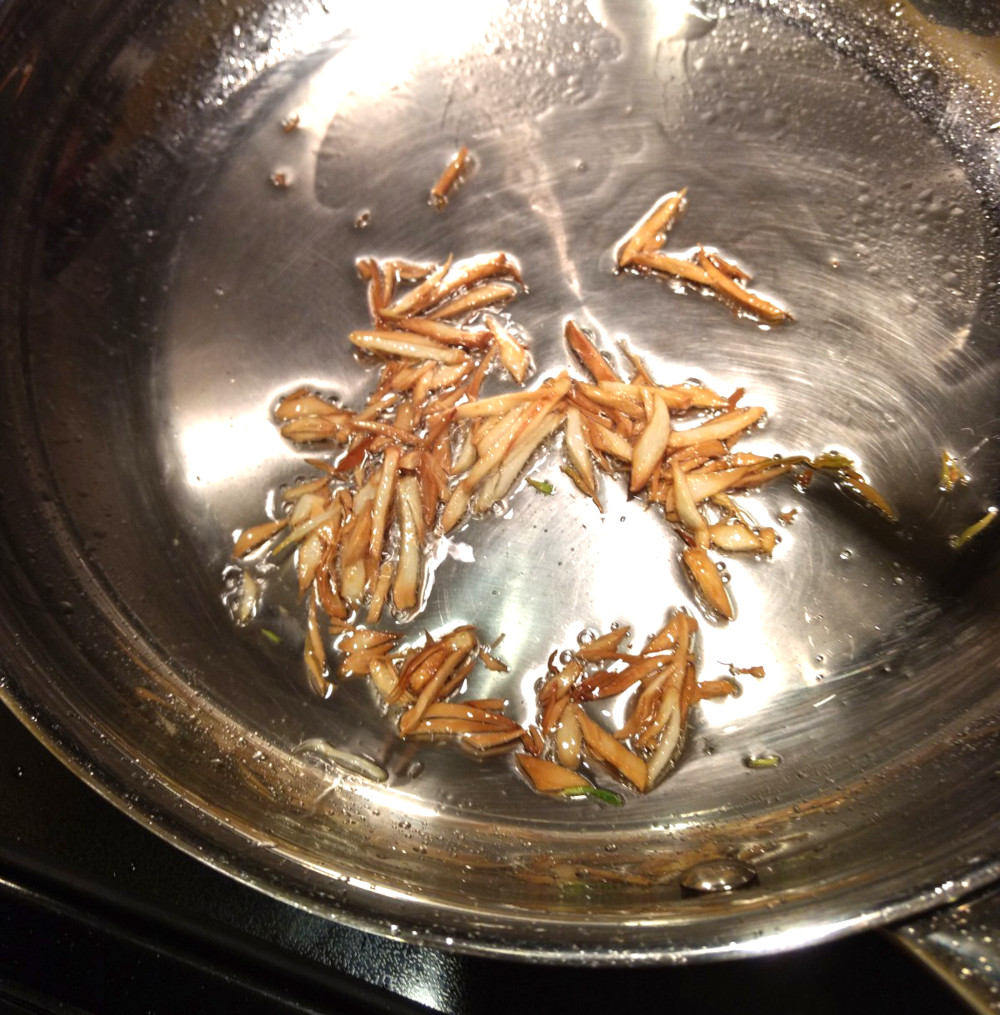 Heat the vegetable oil in a medium frying pan with a lid over medium heat. When it starts to shimmer slightly, add the garlic, and cook, stirring frequently, until the garlic is all golden brown. Transfer garlic to the with the chili mixture, keeping as much of the oil in the pan as possible.
Add the sprouts to the hot pan and allow to cook without stirring for a couple of minutes. Stir, trying to get any un-seared faces turned down and let cook without stirring again. Repeat once or twice more.
Turn off the burner and toss the sprouts with the garlic mixture and then transfer immediately to a serving dish to prevent burning the sauce. Serve garlic-chili oil Brussels sprouts warm.